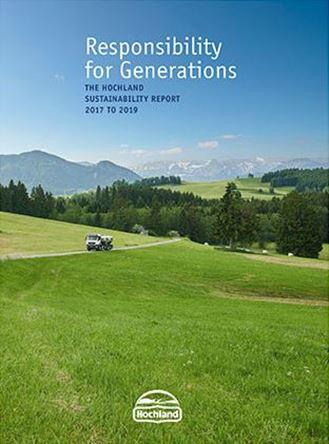 Responsibility for generations
This is the title of the Hochland Deutschland GmbH Sustainability Report. The company provides comprehensive information on the goals, measures and results of responsible corporate management in the years 2017 to 2019.
The next Sustainability Report is expected to be published in 2023. It will cover the further development in the years 2020 to 2022.