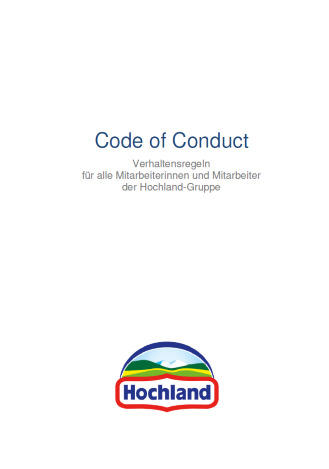 Hochland signs up to "Code of Conduct"
Hochland's success should only ever be achieved by doing business that is fair and legally and ethically impeccable. Hochland's shareholders and the management team have always been committed to this principle.

In Hochland's everyday life, rules of conduct have always been applied when dealing with employees and colleagues, with business partners and competitors. They have now been set down in writing in the Code of Conduct so that they are transparent for everyone.
Following on from the "Management and Co-operation Guidelines", which relate to our work internally, we would like to show the outside world with our Code of Conduct that, for us at Hochland, it is of the utmost importance that our business is responsible, ethical and legally correct.

You can find the complete text of the Hochland Code of Conduct here (German Version).